At Edgeworks, we've partnered with hundreds of personal care businesses in Singapore, so we fully grasp the unique needs of the industry for a robust Beauty POS System. Our EQuipPOS Beauty system is here to cater to those needs and it boasts an array of invaluable features, including a beauty packages module, promotions, and staff commissions.
Simplify Your Business With Tailored Modules
With our system, your employees can effortlessly access the information they require while tackling their tasks. This seamless operation will enhance the efficiency of your beauty or salon business.
But there's more.
EQuipPOS Beauty is packed with tailored modules meticulously crafted to meet your unique requirements. These dynamic modules empower you to consolidate all your essential data within one seamlessly organised hub, and streamlines the management of appointments, rewards packages, and sales performance.
EQuipPOS Beauty Helps You Grow Your Spa & Salon Business
Customisable Modules for Ultimate Organization and Efficiency
Our services include a variety of modules that are customised to meet your specific requirements. These clever tools are designed to consolidate all critical information in a single location, enabling you to remain ahead of the curve in terms of appointments, rewards, sales performance, and much more. Here are some examples of what we can provide.
Appointment Module

Service Packages Module

Points Packages Module

Beautician/Hair Stylist/Therapists Sales Performance Module
Optimise Scheduling
This amazing feature will simplify scheduling by automatically assigning work orders for salespeople working different shifts. It also allows salespeople to assist customers in booking appointments across multiple locations from a centralized platform. With just one click, the invoicing process becomes super efficient, providing the salesperson with all the necessary package and payment details for the day.
Record appointment & assign to staff

Daily, Weekly, Monthly view

Online appointment booking (can be embedded into website, Facebook, or mobile app)

Multiple outlet booking in a centralized location

Sales invoice issued upon service
Data Management and Reports
By utilising the backend reports, owners can feel more confident in their data management and have easy access to analysis anytime, anywhere. Additionally, this improves manager visibility across multiple store locations, including store performance and staff KPIs. These insights can help managers brainstorm ways to enhance the customer buying experience, ultimately boosting customer retention rates.
Profit and Loss Report

Daily Sales Report

Daily Product Report

Transaction Reports

Inventory Report

Customer Purchase report

Staff Performance Report

Export to Excel for further analysis
Customer Relationship Management (CRM)
Managing customer relationships is crucial to keeping them coming back for more. With accurate records of their preferences and purchase history, you can offer personalised loyalty and rewards programs that strengthen their connection to your business. Ultimately, this helps you build stronger relationships with your customers and grow your business.
Identifying customer by Membership ID or Phone

Grouping customer into different VIP level

Tracking customer birthday, address, email, etc

Sending email receipts to customer

Giving loyalty points to customer based on purchase amount
Sales Module
Generate sales invoice
Apply discounts and promotions
Hold and recall sales receipts
Assign members to receipt
Sell item combos
Voucher management
and many more…
Inventory Module
Unlimited product creation with multiple attributes
Perform goods received
Create purchase order
Real-time inventory across outlets
Integration with mobile, computer or tablet
and many more…
Customer Membership Module
Customer database storing
View customers' past purchases
Auto apply membership discounts
Birthday list
Reward point system
Membership expiry and renewals
and many more…
Stylist Module
Track salesperson sales
Multiple salespersons in single receipt
Identify salesperson product sales
Multiple salespersons' report
and more…
Analytics and report
Centralized web-based report for all outlets
Sales by product or category
Daily collection report
Stock transfer report
and many more…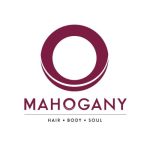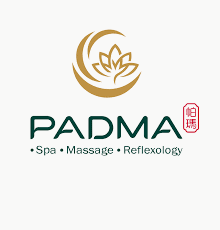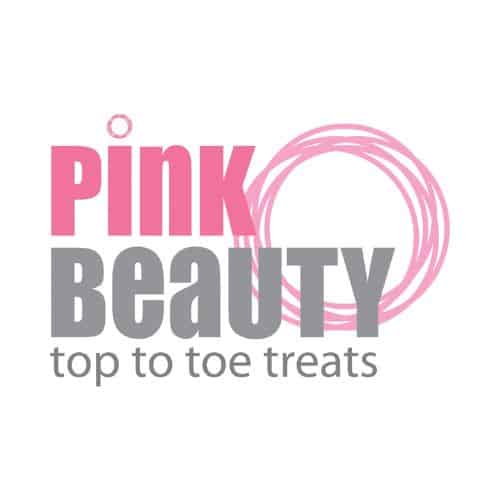 Q1: What is a Beauty POS system, and why do I need one for my salon or spa business?
A Beauty POS (Point of Sale) system is a software solution designed specifically for beauty, hair salon, and spa businesses. It helps you manage appointments, track inventory, process payments, and streamline operations. With a Beauty POS system, you can enhance customer service, improve efficiency, and grow your business by managing your day-to-day operations more effectively.
Q2: How can a Beauty POS system benefit my salon or spa business?
A Beauty POS system offers several benefits, including:
Appointment Management: Easily schedule and manage appointments, reducing scheduling conflicts and improving customer satisfaction.
Inventory Tracking: Keep track of your products and supplies, ensuring you never run out of essential items.
Secure Payments: Process payments quickly and securely, offering various payment options to your customers.
Customer Data Management: Maintain detailed customer profiles to provide personalised services and marketing campaigns.
Analytics and Reporting: Gain insights into your business performance, helping you make informed decisions.
Q3: Is your EQuipPOS Beauty system user-friendly, and can I customise it to suit my business needs?
Yes, our POS system is designed to be user-friendly, and it can be customised to meet the specific needs of your salon or spa. We offer training and support to ensure you can easily navigate the system and tailor it to your requirements. You can set up services, products, and pricing to match your business model.
Q4: Can I access the POS system remotely?
Yes, our Beauty POS system is cloud-based, which means you can access it from anywhere with an internet connection. This allows you to check appointments, monitor inventory, and manage your business on the go, even when you're not physically at your salon or spa.
Q5: Is the Beauty POS system secure and compliant with industry standards?
Yes, we take security seriously. Our POS system is designed with robust security measures to protect your data and your customers' information. We also ensure that our system complies with industry standards and regulations, such as GDPR, depending on your location and the type of services you provide.
Q6: What kind of customer support and training do you offer for your Beauty POS system?
We offer comprehensive customer support and training for our Beauty POS system. Our team is available to assist you with any questions or issues you may have. We provide initial training to get you started and offer ongoing support as needed. You can reach us through phone or email for assistance.
Q7: Can your Beauty POS system integrate with other software or services I use in my business?
Yes, our EQuiPOS Beauty POS system is designed to integrate with various third-party software and services. This can include accounting software, ERPs, and more. Integrations can help streamline your business operations and improve efficiency.
Q8: What pricing options are available for your EQuipPOS Beauty POS system?
We offer flexible pricing options to suit your business needs. Pricing may vary based on the features and support you require. Please contact our sales team for a customised quote tailored to your salon or spa.
Q9: How can I get started with your Beauty POS system?
Getting started with our Beauty POS system is easy. Simply reach out to our sales team through our website or contact us directly. We'll provide you with all the information you need to set up a demo, discuss your requirements, and get you started on your journey to streamlining your salon or spa business.